Ask us how Rebel Payments can meet your payment needs.
We offer the best Smart Terminals in the market
844-333-5102 Ext 3
Lane/3000
This cutting-edge solution is available in two models: The Basic (Non-Modular) and the Deluxe (Modular). The Basic model focuses exclusively on processing EMV payments for multi-lane checkout use cases.
▶ Flexible Options for Different Business Needs
▶ Future-Proof Payment Security
▶ Support for All Payment Methods
▶ Easy integration
▶ Lower Total Cost of Ownership
▶ Industry-proven and Reliable Technology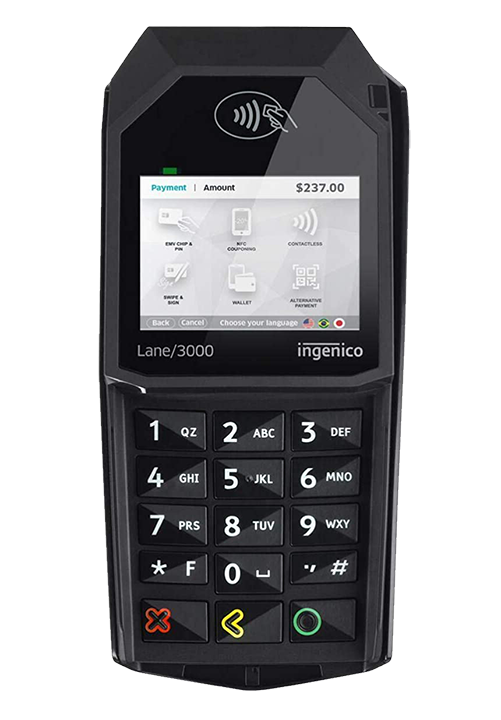 FD150 Terminal
The FD150 is replacing the First Data FD130 as the latest affordable terminal solution that combines performance, reliability and ease of use in a compact, feature-rich device. It offers faster processing and expanded memory with a familiar look and feel.
▶ Accept all major bank and credit cards
▶ Speed up checkout with faster transactions
▶ Print super fast receipts
▶ Experience an intuitive touch-screen
▶ Compact design
▶ Secured transactions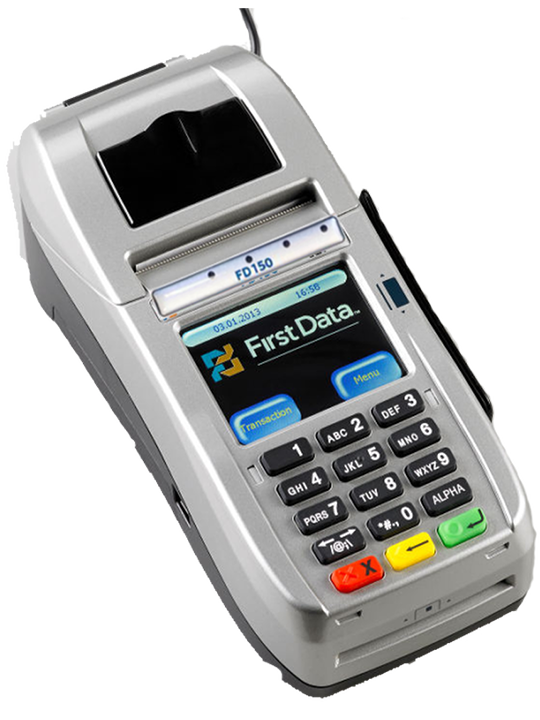 Quicksale® Q2
Brought you by Charge AnyWhere.
The Q2's PIN on glass features an uninterrupted secure transaction flow on a 5.5" touch screen and color display. It also offers handheld or countertop flexibility satisfying varied merchants' needs. Its smart POS functionality ranges from omnichannel acceptance and thermal printing to inventory management and smart terminal management system
▶ Tip Adjust feature
▶ Transaction Manager
▶ Credit, Debit, EBT, ACH, Gift Cards
▶ Record Cash, Check Transactions
▶ Email Receipt ▶ Clerk, Tax, Tip ▶ Signature Capture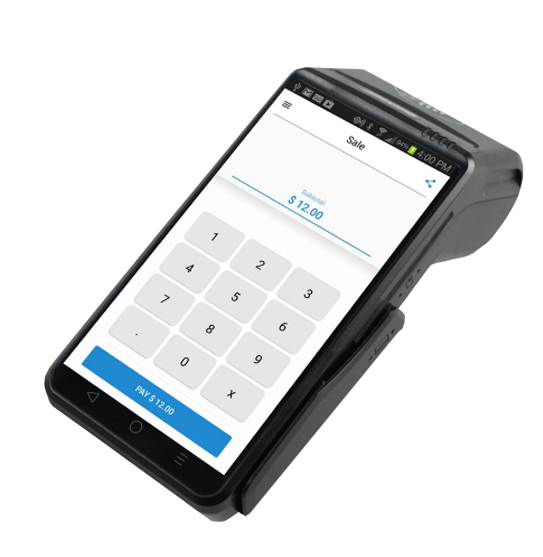 VL100 Countertop POS Terminal
The Valor VL-100 is a robust countertop terminal that is equipped with the ability to connect to wifi or ethernet, it has a large scale touchscreen that enables signature cature on the screen. It is EMV, NFC ready and supports Cash Discount directly integrated.
▶ Ethernet ▶ WiFi
▶ Large Scale Touch Screen Display
▶ Full Transaction Information Display
▶ Contactless Payment ▶ Signature Capture
▶ Paperless Signature / Receipt Option
▶ Auto-Connection Failback Procedure
Valor VL-100 + Valor VL300 (pin pad) Combo also available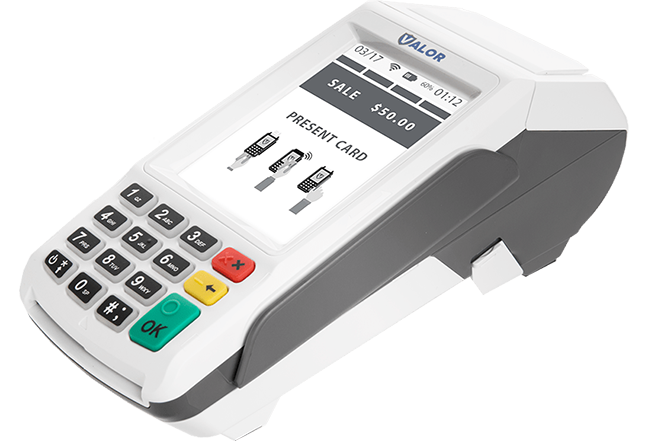 VL500 Android Terminal
Q2's PIN on glass features an uninterrupted secure transaction flow on a 5.5" touch screen and color display. It also offers handheld or countertop flexibility satisfying varied merchants' needs. Its smart POS functionality ranges from omnichannel acceptance and thermal printing to inventory management and smart terminal management system
▶ Handheld POS
▶ Large 5.5" Touch Screen Display
▶ Secure Android Platform
▶ Full Transaction Information Display
▶ Signature Capture and Pay At The Table
▶ Paperless Signature / Receipt Option
▶ Contactless Payment / Bill Splitting
Valor VL-500 + Valor VL300 (pin pad) Combo also available