Clover® Point of Sale Is a Smart,
Customized POS System to Make Running Your Business Easier

Clover® Station Duo
(Previously known as Station Pro)
Run your business like a pro with our fastest, most secure Clover® Point of Sale system yet. We're taking smart terminal to a new level, making it easy to offer rewards, capture information, ensure order accuracy, and accept just about every mobile payment type. Fast, personal, secure. It comes with a smart terminal for your customers. That means they can confirm their orders and complete payment faster.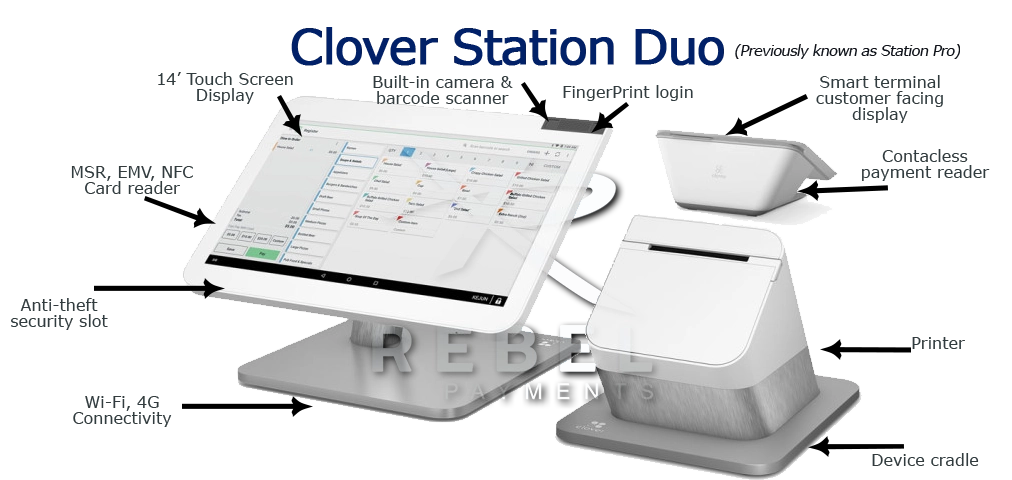 Clover® Solo
(Previously known as Clover® Station)
Accept payments and run your business with a flexible, all-in-one point-of-sale system. Station Solo offers the power you need to process customer payments, print receipts, track sales transactions, and run Clover's software to manage your business. It can access the Clover® App Market in which merchants can download specific applications to the device Welcome to Station Solo.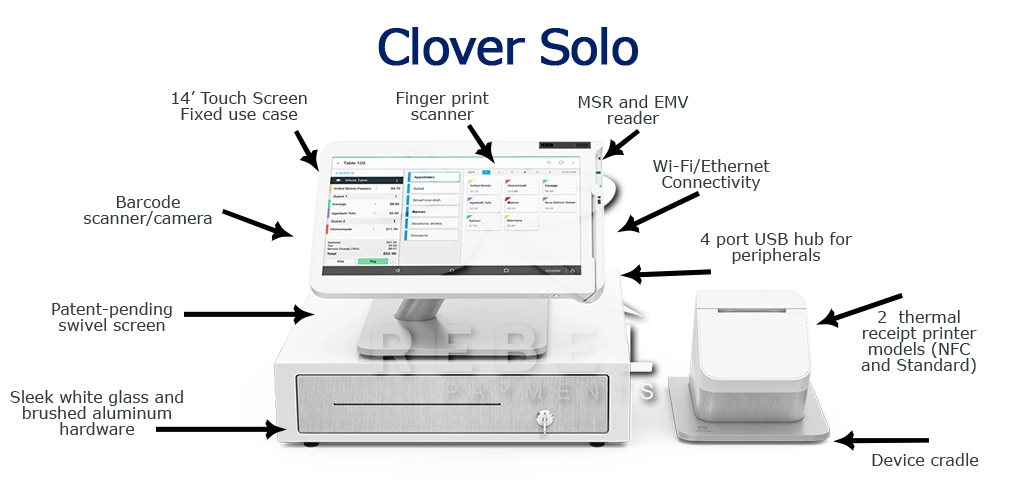 Clover® Flex
The mobile Clover® Flex device offers you "flexibility" whether you're checking out customers waiting in-line, table-side at a restaurant, or even at the counter of your store. The ability to take orders, transactions all in the palm of your hands. It's portable size can let you take orders, process a transaction, print the receipt, get the customer's signature, and even adjust a tip right on the spot.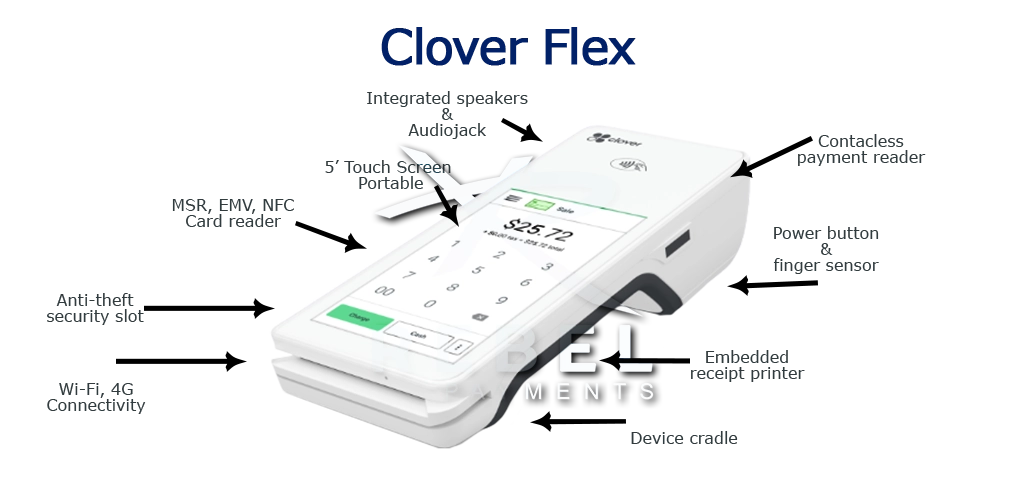 Clover® Mini
Clover® Mini is a compact POS with a small countertop footprint and a big appetite for business. Cash Register It offers swipe, EMV chip and contactless payments, and it's as powerful as it is eye-catching. Whether you want just a basic terminal, or all the bells and whistles, Clover® Mini gives you all the options. Never has a POS system been so customizable so easily.
See what other smart terminals Rebel Payments offers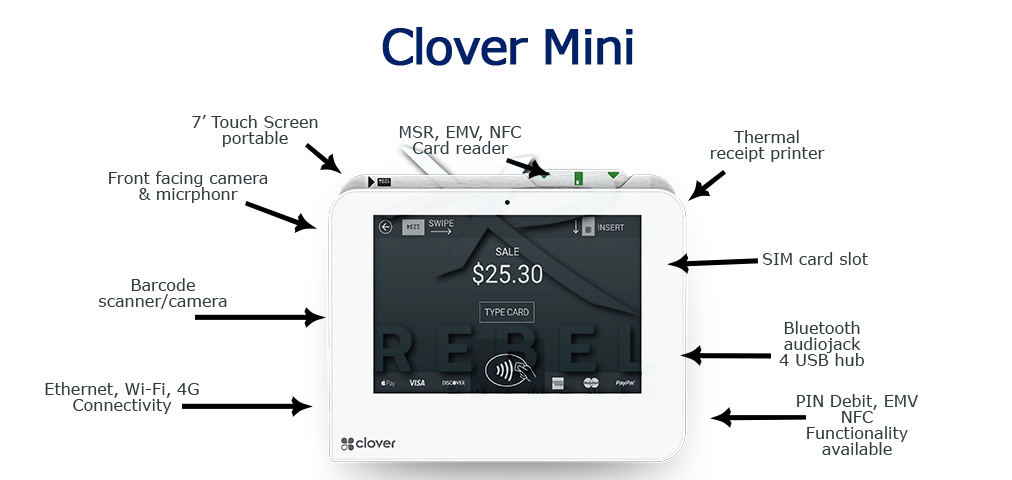 Clover® Point of Sale hardware has multiple options to fit your business needs.
Partner with Rebel Payments to save on your merchant services.